Optimize Your Coaching Practice
Become A Certified Circle of Life Coach™

The Circle of Life Mind/Body Health & Wellness Coaching System™ has gained rave reviews as a clear, easy way to launch Group and Individual Coaching relationships with potential clients.

Whether you are considering training as a coach or have a well-established coach practice:
The Circle of Life is a nationally recognized, widely utilized coaching model.

Coaching professionals - add this powerful system to your current coach practice to expand your coaching toolset.

Helping professionals - add this holistic coaching toolset to your professional skills; bring the coach approach to your work.

For new or established coaching practices, the power of this system -- it is easy to learn and easy to deliver.
Increase your income stream and earning capacity.

Reach new clients, expanding your market share.

Implement an innovative mind/body based, holistic approach to leverage your client's personal growth and capacity for change.

Focus on client's latent strengths in a proactive, assets-based approach.
"The Circle of Life group coaching process is intelligently designed and well-documented. I highly recommend it for new coaches who want to use group coaching to bootstrap a private a coaching practice, and for experienced coaches who want to add mind/body wellness or group coaching to their repertoire.
For training schedule and registration information, click here
The Circle of Life System™ is being used in numerous coaching contexts by organizations and individual coaches:
Life Coaching

EAP Coaching

Executive Performance

Health and Wellness Coaching

Corporate and HR Coaching

Institutional Coaching (YMCA, school, faith, social service, military, justice, addiction/recovery programs, etc)

Private Practices (therapists, health practitioners, nurses, fitness coaches, etc)

Disease and Chronic Illness Management
Current Perspective on Health and Wellness Coaching

Both Health and Wellness Coaching are rapidly growing professions. Holistic coaching, lifestyle and behavioral change and health promotion are rapidly being implemented in hospitals, medical practices, social service agencies, complementary medicine programs, corporations, parish health ministries and spas/retreats -- as well as with the private clientele of counselors and therapists.
As a result there is a rapidly growing need for health and wellness coaches and coaching throughout the United States. Research from Stanford, Duke and other universities reveals that Health and Wellness Coaching is effective in supporting people to be successful in creating and maintaining healthy lifestyle changes.
And major corporations such as Ford, Proctor & Gamble, Google, Sony, Johnson & Johnson, Chevron, Toyota have implemented health coaching programs to maximize productivity, increase work-life balance, and decrease the waste of corporate revenue on preventable diseases. Health educators at the US Air Force and the fitness trainers at the YMCA are among the most exciting new client institutions that have recently initiated Circle of Life coaching programs.
Cheryl Richardson, MCC, who is widely recognized as a coaching luminary stated in a recent keynote at the International Coach Federation conference that "the next big trend is health and wellness coaching delivered through individual and group coaching" and that more coaches will be working in partnership with physicians, clinics, wellness programs, and corporate HR based wellness programs. Health and wellness coaching is the most important medical cost reduction strategy for corporations and institutions as well as complementary and integrative medicine programs. Consider how this innovative training could complement your career goals and add to your income stream.
Unique Qualities of the Circle of Life System™
For you as a Coach, the Circle of Life System:
Can be delivered in a wide array of formats.


2-3 hour workshop
Weekend or 1-day retreats
Weekly group by phone or in person
1-to-1

Is a well laid-out training program, elegantly simple for the coach to learn and apply.

Provides premier coach support following training: coach support web page, online ordering system for materials, PowerPoint meeting openers for introductions and groups.

Has guaranteed efficacy built in, so you can, as a new or experienced coach, be confident of the high-quality and effectiveness of the program
provides for low-cost tuition fees for certification and maintenance of certification.
Training can be accomplished in as little as 3 months or you can finish in concert with a time frame comfortable to you.
Is a power tool for initiating 1- to -1 sessions with clients.
Provides a solid foundation for initiating any coaching relationship.
Includes the unique option of moving clients from 1-to-1 to group coaching and from group to 1-to-1 coaching to suit their needs.
For your Clients, the Circle of Life System:
Can be a group-based program which is attractively cost effective for institutional and individual clients.

Offers unique mind/body practices that reduce stress and optimize health built into the program.

Increases stress resiliency, by expanding a participant's ability to respond to life's circumstances and stay balanced and to return to balance more quickly and easily.

Provides a fail-safe design which is inherent to both the individual and group coaching model.

Boosts self–efficacy, the ability to discern and identify options and act on them effectively to attain one's goals and intentions.

Utilizes effective accountability systems that can increase success rate by 85% in taking action steps toward goals and intentions.

Supports an increase in health self-reliance, encouraging the use of appropriate self-care practices in order to maintain optimum health and reduce medical expenses.
About Rebecca McLean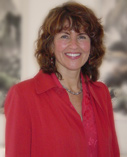 Rebecca McLean, Coach, National Director of Training for Circle of Life, and the author of The Circle of Life, has been training coaches since 1997. Rebecca has worked in mind/body health care and life coaching for over 25 years and is the co-founder of Health Action, a comprehensive, integrative health care consulting group launched in 1983. Rebecca has facilitated wellness support groups for hospitals, clinics, senior programs, schools, parishes, agencies and businesses. In health care she has facilitated numerous diagnostic groups and has coached hundreds of individuals, seeking health, transformation, and well-being.

To find a Circle of Life Health and Wellness Coach training, see the Circle of Life training schedule and registration info.

To learn more about the potential for change with the Circle of Life, read this excerpt. For more information on comprehensive productivity enhancement, wellness, health promotion, and integrative medicine, visit us at Health Action. To select Mind/Body tools for vitality and life balance, visit Tai Chi Easy.
Holistic Life Coaching | Therapeutic Coaching | Holistic Coach | Health Care Coaching